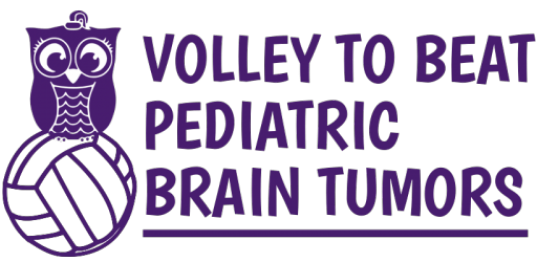 Volley to Beat Pediatric Brain Tumors
June 4th, 2017 – 9:30 AM, Volleyball Beach
Let's play some volleyball and help raise money to cure pediatric brain cancer! On Sunday, June 4th, 2017, Team Little Owl will host the Volley to Beat Pediatric Brain Tumors, a co-ed beach volleyball tournament to raise money for pediatric brain cancer research! Grab five friends, form a team, and have some fun with us! Team spots are reserved first come, first serve and there are only 35 team spots available.
Raffle Pries
We will have great raffle prizes available to win at the tournament including:
50/50 Raffle!
Sporting KC Tickets
$100 Tickets For Less Gift Card
Eric Hosmer Bobble-head and Royals baseball hat
Beauty Basket
One Hope Wine
Stella & Dot necklace and cuff
Wilson AVP Volleyballs
Guidelines
Please review guidelines before registering. There are no refunds.
$180 per team (includes up-to 6 team members) to register.
Additional team members (over 6) register individually, $30 per person.
Please list the name of your other team members and team name when registering. This is after the checkout button is clicked.
Each participant gets a free event t-shirt.
Waivers will be filled out by each participant on the tournament date at Volleyball Beach
This is a co-ed tournament. Each team needs to have an equal number of males and females or more females.
Your team must have a minimum of 4 people (co-ed rule still applies) in order to play. You may have as many people on your team as you like.
Standard size is 6 people per team.
Volley to Beat Pediatric Brain Tumors
June 4th, 2017
9:00 AM – 4:00 PM
Registration begins at 9:00 AM
Volleyball Beach
13105 Holmes Rd
Kansas City, MO 64145
$180 per team (up-to 6 players)
$30 per additional team member (no limit)